An artistic project founded by two women, Blessings Chinganga and Siphokazi Mathe, has reached great heights since they organized their first event in 2017. The Slow Sunday Social Market rose to prominence during the Fees Must Fall era in an attempt to create a safe space for queer bodies and black women to feel comfortable and accepted.
The market is a social event and platform for alternative creative entrepreneurs at USKAR and around Makhanda. The initial idea was to cook for friends but they experienced a financial setback and they resorted to booking a venue to host a chillas on a Sundays. Two years later, this idea has morphed into an established brand because people kept on asking for more.
They chose the name because they were restricted to booking a venue only on Sundays. "We didn't have enough money to book a Friday or Saturday night," said co-founder Siphokazi Mathe. Music is played in the background during the events and the selection of music gives patrons the feeling of being relaxed. "You know on a Sunday when you're at home cleaning, we throw that kind of music in there," Mathe explained.
The founders' educational background is closely related to the purpose of the event. Blessings Chinganga is a Zimbabwean born Port Elizabeth resident. The 23-year-old completed her Bachelor of Arts in Law and Politics and International Relations. Her second qualification is a Postgraduate Diploma in Media Management at USKAR.
Mathe is a Durbanite who in 2018 graduated with a Bachelor of Arts degree as a triple major candidate in Law, Politics and International Relations and Sociology at USKAR. Currently, she is doing her joint Honors in Political and International Relations and Sociology.
Mathe is also the current President of the USKAR Entrepreneur Society and fashion writer for Faculty Press publications. The 24-year-olds' interests range around the spectrum of media, sociality, African commodities, feminism and the representation of black people and minorities in Africa and globally. All themes that resonate with the Slow Sundays project.
The Slow Sunday team also includes four media managers and two DJs. Mathabo Mahlo, Zanele Shabangu, Adam Butler and Mapule Moekete are all part of the media team. While Cleo and Duncan provide their services as DJs.
Photographer and second-year journalism student, Moekete was taking photographs of her friends at a Slow Sunday event last year when she was approached by the co-founder Blessings, with a proposition of becoming their photographer, as they did not have one at the time.
"We spoke about prices and I was officially made the Slow Sunday's photographer," Moekete recalled. "The experience has opened up a lot of opportunities for me. A lot of people book me independently and I get to experience what it's like to be in a photography workspace," Moekete added.
Moekete has since become a key part of the social market. "I take photographs at every Slow Sunday event, edit them and make sure they are ready to be uploaded on their social media platforms", she said.
Similar to any other business, the journey of Slow Sunday has experienced a few setbacks. In the beginning, their biggest issue was promotion and getting their name out there. "After the 2016 protests, people knew who we were but didn't know us in terms of groove," Mathe said.
In their first event, they were sitting on low attendance but eventually, the numbers started increasing. Although this was something to be celebrated, the Slow Sunday founders still struggled to gain the trust of other Makhanda businesses. "We were either too gay or just black women to some property owners," Mathe said.
Even the safe environment that they promise to provide can sometimes be jeopardized because the profile of potential perpetrators is always changing and the mediums they use to harass people vary. "Now we say we are trying to create a healing space because I cannot assure you that in my space you will be safe," Mathe said. "Sometimes we don't know and let a perpetrator into the space and that reflects badly on us."
Initially the event was supposed to take place in a house, with a big garden but unfortunately, a venue of this description was never found. Without much choice, one of Makhanda's biggest night clubs, 37 on New, became the venue to host their first-ever event on New Year's Day.
Fortunately, later in 2017, Rustic Route restaurant was built and ideally matched the vision of the event in terms of aesthetics and openness. "Rustic Route is based on family and lifestyle with African cuisine on the menu. It's a place to relax and take some load off," said the restaurant manager, Thulisa Jack.
Their journey with Slow Sunday has provided the restaurant with a different ambience, giving the customers the feel of being back home. "It's been such an amazing experience because it feels like you're back home when you're sitting here, the different languages from Xhosa, Zulu, and Swati," she added. The Rustic Route and Slow Sunday's collaboration has helped the restaurant grow its client-based.
In the past two years, the founders have learnt a lot about business dealings. "Compromise is a thing but if it's compromising our vision as a whole then we need to walk away and find other spaces," Mathe explained. The founders also faced situations where their gender was a hindrance to their progress. "Sometimes we would have to have our guy friends come into meetings with us just to be the muscle because people either see a chubby girl which is myself or Blessings, a tiny girl," she added.
Behind the scenes, the founders dealt with feelings of being disheartened as they would put a lot of effort into their preparations for events but would not have a great return on for their work.  The fruitfulness of their hardships was learning how hard entrepreneurship is, instead of romanticizing the idea of making money within weeks. "Entrepreneurship is hard, there was one month where Blessings and I were eating potatoes, mashed, fried or sauteed because all of our money had gone to Slow Sunday".
Over the years more people became open to the idea and started developing a preference for this type of set-up, rather than the nightlife during the weekends. "Most of the events that are done in Makhanda are centred mostly around binge drinking, drink specials and the nightlife of Rhodents," said Thandeka Gumede, a second-year Psychology and Drama student. "But Slow Sunday offers a more inclusive environment where you can relax and enjoy good food and company."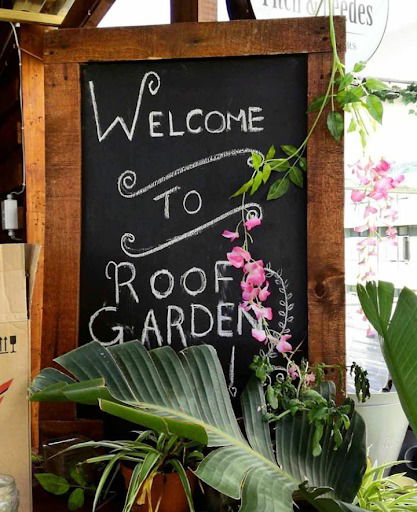 After being rejected by one of the venues in Makhanda earlier this year, Slow Sunday took the initiative to look at the bigger picture which included spaces outside of its original geographical area. "We just thought the universe is saying get out of here and we got a new venue in PE," Mathe said.
Roof Garden Bar is a 4.5 star rated event venue situated in the central area of Port Elizabeth which hosted the first Slow Sunday of 2019 on Freedom Day. The days leading up to the big day were filled with anxiety, hardships and stress caused by the intimidation of being in a bigger city. The exposure was to a variety of people including those who have more conservative views, which can be a threat to the concept of the event.
Unexpectedly, they were faced with a slight downfall caused by insufficient research being done about the geographical area, which unearthed another learning experience about event hosting. But to their surprise, the turnout was good, mostly from their target market of queer, black females.
USKAR students continued to show their support for Slow Sunday by travelling in the early hours of Freedom Day to the friendly city to attend the event.  Some went as far as booking accommodation for the entire weekend. One of the attendees, Neema Qwela, shared her experience of the event. "Slow Sunday did not disappoint, as usual, the choice of location was outstanding and the energy was infectious. Siphokazi and Blessings need to get recognized, they are amazing," Qwela said.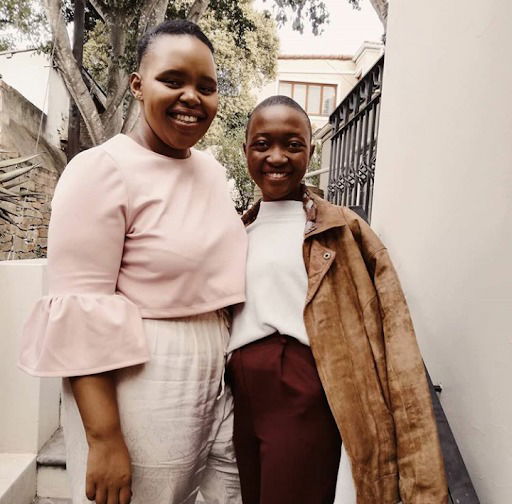 The founders also shared the news that Slow Sunday will be hosting their first international event soon. "#SlowSundayTakesMauritius was the content I woke up to and signed up for," said Lithabo Ramano, Bachelor of Accounting second-year student. On the 20th of April 2019, Slow Sunday in collaboration with Imiloa Collective hosted a workshop, The Cultural Exchange, on art and expanding the creative economy in Southern Africa. The project aimed to promote the diversity of art, design and cross-culture in Africa whilst highlighting the importance of women and entrepreneurs.
The collaboration was established after the Slow Sunday founders applied to attend the Connect Hub conference in Cape Town the last year. This conference focuses on social impact and growing the creative economy in Southern Africa. "After attending in Cape Town we got an opportunity to apply for a grant and when we won it we could collaborate with any other creative hub in Southern Africa and we found Imiloa," Mathe explained. Imiloa Collective is a platform built to honour and support talented artisans across the world.
The Slow Sunday has big plans for the future. "In two years I would like to see Slow Sunday in one other country in Africa and in the major cities in South Africa," Mathe said.
Words by Isipho Ngutyana. 
---