Car guard Bongani Mkhashwa and his friends look after your car on high street in order to get something to eat. They survive on the few coins they get from motorists.
There is a high rate of unemployment in Makhanda (Grahamstown). According to Wazimap, the population of Makhanda is 82 060 people where 60% of the population are of working age (18 to 64). The employment rate is at only 34.5% are employed and 43% of residents are categorised by Wazimap as "not economically active".  17% of the townspeople are unemployed and 6% of people are discouraged work seekers.
Those that are employed are currently working at the companies that are still running in Makhanda. "The main employers in Makhanda are [USKAR], the schools, the courts, local government, and small retail bases," Professor Gavin Keeton said. Keeton is an Associate Professor at the Department of Economics at Rhodes University.
The issue of unemployment has persisted for a long time. "There are no jobs in Makhanda, I have been looking for a job for 6 years," said Bongiwe Nanci, a street vendor who sells scones on High Street. People have stayed in this city for years unemployed, they have been looking for jobs but they cannot find any. They claim that the municipality has been making empty promises. "The failure of local government to deliver basic services not only causes hardship for households in Makhanda, it places a large unnecessary financial burden on businesses and employers alike," Keeton said.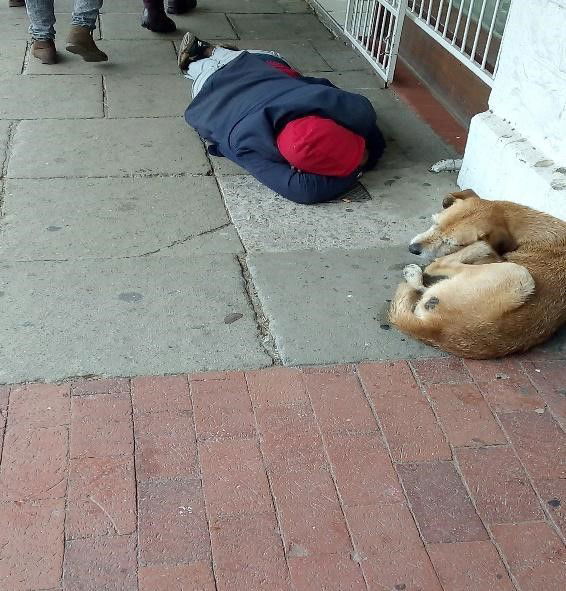 Bongani Mkhashwa (23) has been unemployed for 11 years and as a result, he started working as a car guard. "I have been working here for almost about 10 years now, I have been looking for a job but I cannot find one, so I decided to come and guard cars here on the street, to get those little cents," said Mkhashwa. He does this job each and every day of the week, even on holidays and weekends, whether it's cold or hot. Mkhashwa sees no other alternative and does the job to feed himself. Makhanda youth like Mkhashwa guard people's cars and even wash them if this is requested by the driver.
The 23-year-old pushes on despite the challenges. "Some of the days are bad and some days we get lucky and get more money," says Bongani. He does not have a family and his house was taken away from him, now he is sleeping on the street. "I have to sleep here, and guard those cars to get money and buy food."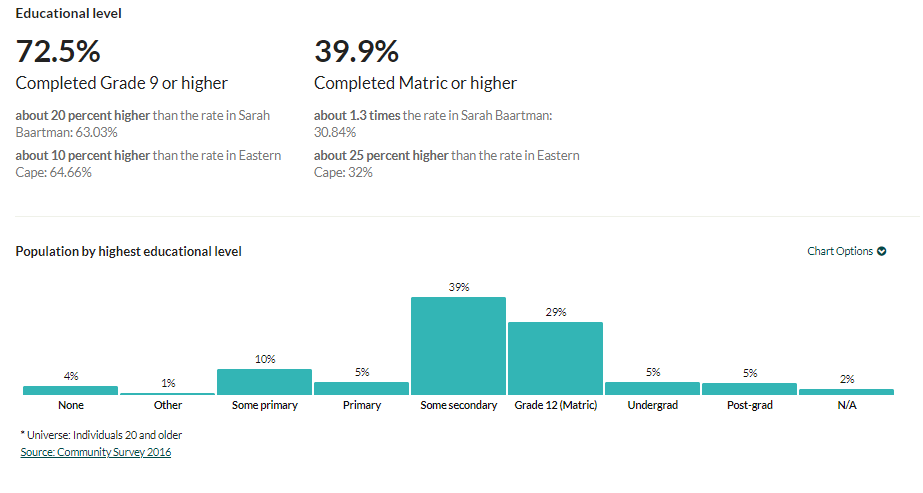 All day, Mkhashwa and the other car guards, collect tips from drivers who trust them to direct them in and out of the parking areas, using their everyday word "woza" (come). In the afternoon they meet and combine all the money that they have collected from the drivers, then they share their earnings.
Overtime some pedestrians and car owners have lost trust in the car guards. "When I park my car, I feel like they will do something to it, because of the way they act, it makes me think that they are thugs," said Siphokazi Mahlangu , a resident and car owner in Makhanda.
To increase the rate of employment in Makhanda, new businesses need to be formed. "Although the national retail chains and banks operate here, the majority of businesses present are small owner-run businesses, many of which are struggling," Keeton explained.
Few local businesses are making a big enough impact. "The only significant manufacturing company in town is Makhanda Bricks and the wind farm. Bricks are sold in a wider area than just Makhanda and the electricity feeds into the national grid," Keeton said.
Many students do not finish their matric and this causes higher levels of unemployment. Only 39.9 % of pupils completed matric in the city of Makhanda, according to community survey conducted by Wazimap.
Organizations like GRAD, which is committed to changing the issue of unemployment in townships, are trying to curb this issue. "If such organizations can get more support, our city can get more out of the youth," said Ronald Nkambule, a first-year Economics student at Rhodes University.
---